---
Cambridge Rotary Club

Robert Bridgeman

Cambridge Rotary President

Rotary International




Ian H.S. Riseley

RI President

Rotary District 7930

Dave Gardner

DG

John Butler

October 5th

The Rotary Club of Cambridge will celebrate John Butler's 50th year of membership! Be sure and join the celebration of this great milestone.

October 12th

Susan Butler will speak to us about combating carbon pollution and climate change at home.
---
Meeting Shuttle Service From Harvard Square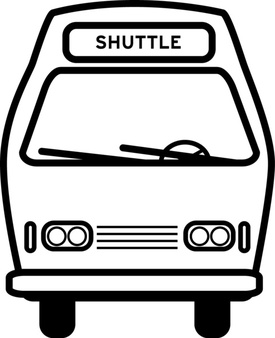 Transportation to our meetings is now available from Harvard Square to the Hyatt and back.
Please contact President Robert Bridgeman at bridgemanrobert@gmail.com if you are in need of the service.
Meeting of September 21st
---
Rotarians Celebrate Good News with Dollars to Benefit
the Rotary Foundation and
the Cambridge Rotary Educational Fund

Bob Hurlbut was happy to say that as a former school teacher he was impressed that President Trump had invented a new country....Ben Wright was happy to offer to speak again about olympic figure skating.....Mallory Slate was happy just for clearing his throat....John Butler was happy for Mallory's comment......Brian Dervan was happy for Happy Dollars.....Marc O'Brien was happy after speaking with Bill Bibbins. Marc reported that Bill was doing well, but he wasn't getting out much....Robert Bridgeman was just happy....Diane Wathen was happy to say how much she was enjoying her volunteer work in the Cambridge Schools.
---
Program
Amy Schram
The Better Business Bureau
Amy Schram of the Better Business Bureau was our speaker. Amy spoke about the BBB's history and it's current work.?
The Better Business Bureaus was designed to foster honest and responsive relationships between businesses and consumers. It provides consumers with a place to research a company prior to engaging in business with them, and also serves as a mediator to resolve compaints between consumers and businesses. The BBB also works hard to protect consumers by alerting them about scams and fraud activity.
The BBB's key objectives are:
Setting standards for marketplace trust

Encouraging and supporting best practices by engaging with and educating consumers and businesses

Celebrating marketplace role models

Calling out and addressing substandard marketplace behavior

Creating a community of trustworthy businesses and charities
Amy touched upon some of the current common scams, especially those phone calls and emails from people trying to obtain your confidential information. It was a great reminder to never give your confidential info in response to a call or email you receive.
Amy concluded by providing us with several tools we can use. You can register for the Do Not Call List at donotcall.gov or at 1-888-382-1222. You can request an annual copy of your credit report at annualcreditreport.com
---
We'll See You This Week at Rotary!